Judy Bokor MA(Psych) MAPS
Psychologist, Practice Owner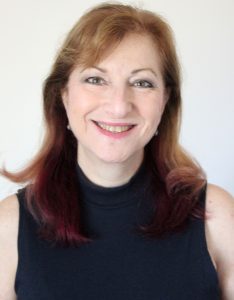 Member APS Specialist College of Counselling Psychologists
Facilitator Peer Support APS Independent Practice
Judy is a registered psychologist with more than 25 years' clinical experience. She has worked in both the public and private sectors, including Liverpool Hospital and private sector occupational rehabilitation providing and managing treatment services to those injured in work or motor vehicle accidents.
Judy is registered with the Australian Health Practitioner Registration Authority (AHPRA) with specialist endorsement in Counselling Psychology. Counselling Psychologists provide assessment, diagnosis and psychotherapy for individuals, couples, families, and groups. They use evidence-based therapies and evidence-based therapy relationships to assist clients to resolve mental health disorders or psychological problems and move toward greater psychological health.
Counselling Psychologists have a distinct philosophical stance, recognising the strengths and resources of people at all levels of psychological functioning, working collaboratively with people in a therapeutic relationship to bring about meaningful change.
Since June 2000 Judy has been running her own private practice working with: ante-natal services; injury adjustment; pain and stress management; post-traumatic stress disorder, trauma debriefing and Critical Incident Stress Debriefing (CISD), anxiety conditions; depression, phobias, panic disorders and grief and loss counselling.
Her area of special interest is teaching pregnant women relaxation and self-hypnosis to manage their pregnancies and prepare for labour.
Judy draws on a broad range of theoretical orientations and strategies, and her work is informed by a philosophy of enabling clients to self-manage their conditions.